This post contains affiliate links. Please see my full disclosure for additional information.
Being a two-time academic achievement awardee and two-time spelling bee winner made me assume that blogging would be a piece of cake, but the reality was quite opposite. The writing wasn't an issue, but introducing establishing myself as a creative in the blog sphere was quite different from the biomedical world I was used to.
However, after spending a good amount of time on searching for the best way to start my own blog, I finally concluded that there are several free and paid tools to start the blogging process but for me, the WordPress engine reigned supreme as the most effective and user-friendly tool ever.
There are several reasons which will support my statement of declaring WordPress (WP) as the most reliable tool for blogging.
Free blogging platform
Easy to navigate
Full control over every element of your blogging website
Free source of several themes and plugins
Different types of website
Different types of website layout available on WordPress
Compatible with a range of media types
Search Engine friendly
Good source of income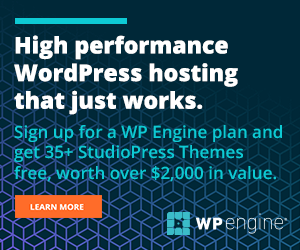 Though WP is incredibly simple to use but some knowledge is required in order to use this platform effectively. So now you must be wondering what sort of knowledge is actually required for starting up your own blog.
Through this article, I would like to guide people like me who are hoping for some sort of light from the other side of the tunnel. This is why I have prepared a very simple guide for starting your own blog on WordPress by using the WP engine. As per my understanding, this will benefit many of you who are looking for a simple and effective way to start a blogging website.
So let's get started!
To start your own blog on WordPress, the first thing you need is a unique domain name along with a web hosting account. By doing so, you can in any case begin your first blog on WordPress within a time span of 15 minutes only. This is the initial milestone of starting a blog on WordPress.
Let's take a look at each step in more detail for a deep-rooted understanding.
Getting an Ideal Web Hosting on WP Engine
To start your own blog on WordPress, you need a deep understanding of the various options available to get an ideal host for your blog. WordPress offers both free and paid hosting. It is a wise choice for newbies to first go with free hosting to explore the available options on WordPress then opt for the paid hosting services to yield maximum in blogging.
There are a myriad of hosting service companies online but WordPress recommends only those hosting companies that they believe in. Opting for the WP engine according to WordPress is the best choice because it holds the following mentioned features:
WordPress – specific support
Managed hosting only
Secure, fast, and reliable hosting
Automatic website backups
Git and SFTP connections, SSH access
Genesis Framework and WordPress themes
Free CDN
Uses EverCache® to reduce the load from the website
For better SEO and visitors retention and conversion rates, HTTP/2 is enabled on your website
Free SSL certificates
Regular backups with threat detection and jamming
24/7 customer service
WP Engine in Comparison with other Hosting Companies
WP Engine Effective Hosting Plans
Register a Unique Domain Name and Go Live
Domain name not only provides access to your website to the users, but it also gives a unique identity to your website. Often, naming a website is quite a cumbersome task, so to make this task easy, tools like Top Level Domains (TLDs) and domain registrar partners act as info hub.
The Domain name is your vision into words, for instance, madamewinnell.com, my personal blogging site, this website is a product of my inclination towards French culture; Madame (a French-speaking woman), and my unconditional love for my parents; Winnell is my middle name, a combination of my parents' name, Winston and Nellie.
Creating a domain name is quite fun but it advisable to always be cautious of following mentioned points while buying or registering a domain name for your website:
Install a Wordpress on WP Engine
Now that you got the hosting done and registered a unique domain name for your blog. Let's move on to the next step – Installing WordPress through the WP engine. Installing WordPress is extremely straightforward; it doesn't require any sort of technical knowledge.
Just Follow the Following Steps to Login:
Click on the install tab by logging into your user portal
Select add install through the navigation bar
Fill in the required details about your website
Click on create install and get an email of new credentials
Choosing and Installing a Right WordPress Theme for your Website
Making a checklist for choosing the right theme for your website would be the best way to evaluate available themes. This is because choosing a theme sometimes leads to wastage of time since things are maybe unclear in the blogger's mind. Thus, a checklist with a clear vision may include; free or paid themes, any device-friendly theme, and features that can help in contributing to your brand.
After choosing the theme, installation of the theme comes up. Depending upon the theme, whether free or paid, you need to follow the instruction to install a theme accordingly.
Having that said, it is always a good idea to check the advantages and disadvantages of using free and paid WordPress themes.
Advantages of Free Themes
Disadvantages of Free Themes
Doesn't cost anything
Since it is free, there are limited support options
Higher quality standards – undergo a strict review process
Subsequently, unlike paid themes, it offers very limited features and functions
Available to large users
Usually offers very common theme options
Work thoroughly on any suggestions and improvements suggested by the users
Provides no warranties
| | |
| --- | --- |
| Advantages of Paid Themes | Disadvantages of Paid Themes |
| Offers plenty of features and functions | Some themes due to lack of strict review process offer poor coding standards |
| Provides regular updates and support | Too many features sometimes put you in a state of dilemma |
| Paid themes are more versatile | At times, paid themes cross the plugin domains which vanish immediately after switching theme. |
Choosing an Appealing Blog Niche
Finding an engaging blog niche can be a tricky task. To do so, always follow the thumb rule – "Write what your mind says". By doing this, writing a blog can be more organic and natural. Now that you know the topic of writing, finding its creditability would be the next step which means if you choose too ambitious niche then you may be beaten up by cutthroat competitors and on the other side if you choose a common niche then you probably fall in the count of thousands of blogs already available on the internet.
So choose wisely because the right niche is your way of alluring maximum web traffic which eventually becomes your source of income.
Below are some key factors which should be part of choosing process:-
Follow your passion
Make a good amount of research
Choose a catchy and smaller niche
Choose profit generating niche
Write your very First Post on WordPress
Since you have followed every instruction from getting the host to finding a profitable niche, now you are all set to write your very first post on WordPress. Click on Posts and add a new menu into the WordPress dashboard. In the editor area, you can write your very own blog for the first time.
Emphasize more on quality content to attract more audience and most importantly don't forget to promote your blog on various platforms like Facebook, Pinterest, and Instagram for maximum readers reach.
Ready to Enjoy your Dive into the Blogging World?
Once you start reaping the best out of every effort you put in while creating your website, you will gradually start cherishing every moment spending on your website. WordPress will prove to be your companion in your blogging journey and will act as an information hub in every step of the creation and generation of an exceptional blog website. Good Luck!